Coronavirus etiquette - Ten precautions for more protection at work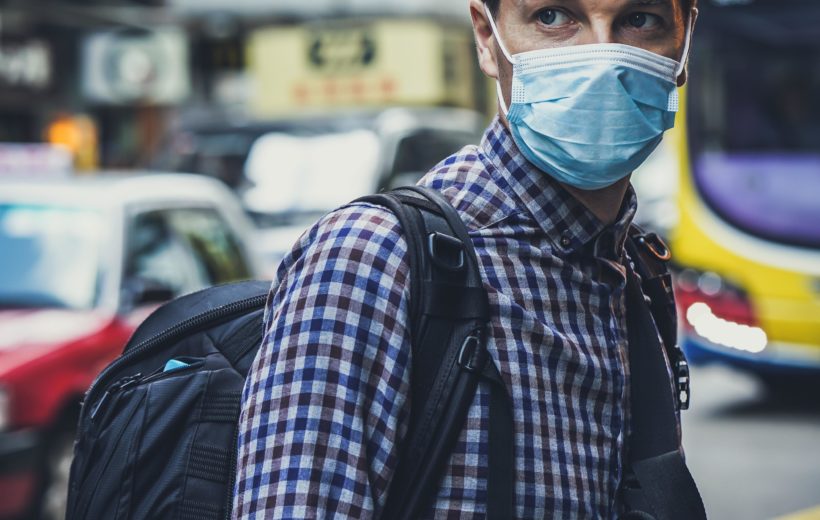 The following ten tips can reduce the risk of infection in your company.
Recommended measures:
Wash your hands regularly and thoroughly: Regular and thorough hand washing with soap (for about 20-30 seconds) is very effective. Disinfectants can and should also be used. It is important that these are not only antibacterial, but also a virucidal. Only virucidal agents can effectively kill the virus (use for approx. 30 seconds).
Stock hygiene products: Please remember to stock hygienic materials (e.g. washing lotion, disposable towels, suitable disinfectants) in due time. Set up disinfectant dispensers if washing facilities are not available.
Disinfect frequently used surfaces: We recommend that tables and surfaces, smartphones and laptops, as well as door handles and handrails are disinfected frequently. Provide disposable wipes so that frequently used surfaces can be cleaned by employees before each use.
Regularly clean the work environment: Routine cleaning of the work environment (including floors and all frequently touched surfaces) is also highly recommended.
Avoid crowds and physical contact: We advise you to avoid events and crowds, even business meetings can be a health risk. Digital tools provide possible solutions for further effective collaboration (e.g. through video conferences and home office days). If this is not possible, it is advisable to avoid physical contact - a safe distance (approx. 1.5m) from our fellow colleagues should be maintained. Even a handshake can lead to transmissions.
Routinely ventilate the work environment: You should ventilate closed work rooms regularly (for about 10 minutes), especially frequently used rooms where several people work.
Try to avoid business trips and travel on public transport: Business trips should be avoided as much as possible. Public transport must also be used with caution.
Avoid touching the face: Hands should be kept away from the face - avoid unconscious movements and touching of the mouth, eyes and nose.
Establish clear company guidelines: We advise you to be flexible in your guidelines regarding sick leave and home office regulations. Employees should know about and understand these guidelines.
Implement responsibilities in the event of a crisis: Responsibilities and contact persons in the company should be established for crisis situations and should be specified in writing, e.g. an operating instruction by the management.
Further information is available from the Federal Ministry of Health and the Robert-Koch-Institut (RKI).
Hotlines zum Coronavirus:
0800 - 011 77 22 – Independent patient advice
030 - 346 465 100 – Federal Ministry of Health (BMG)
115 – General initial information and contact mediation (authority number) www.115.de
089 - 233 96 300 – Munich public health department
If you have any questions, please contact our collection point directly: corona-test@medisinn.com